DANE BYERS

Direct: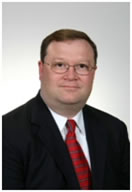 (919) 830-3863
Email: dbyers@danebyerscpa.com
Dane Byers is the founder and owner of B. Dane Byers, CPA.  Dane has been practicing tax, accounting, and valuations for over 20 years, and was previously a partner in two premier Triangle CPA firms.  Dane's specialties include business valuation, litigation support, audit and review, and audit and taxation for venture capital and private equity firms.
Dane is a graduate of the University of Florida with a degree in accounting, with post-graduate courses at Nova Southeastern University.
In addition to being a Certified Public Accountant (NC License #22276), Dane is also Accredited in Business Valuation (ABV), and Certified in Financial Forensics (CFF).  Dane is also a North Carolina real estate broker (NC License #259606) with a focus on commercial real estate activities.
Dane has prepared business cases for several MBA schools, and has been a guest lecturer at the Robert H. Smith school of business at the University of Maryland, INSEAD University – Singapore, and UC-San Diego.  Dane has also taught at Duke University Non-profit Management Program and UNC Executive MBA program.  Dane has written several articles on business valuation, and is the author of the upcoming book, "Business Valuation For Attorneys:  A Practical Guide."  Dane has also taught valuation seminars from Baltimore to Los Angeles.
Dane believes in giving back to the community, and has served on various boards both in a director and an officer capacity, including Durham Sales & Marketing Executives, The Carolina Theatre, the Durham Symphony, the Carolina Arts Festival, and Governor Beverly Perdue's North Carolina Serves commission.
In his spare time, Dane enjoys spending time with his family, worrying about his daughter's first year at UNC-Chapel Hill, watching University of Florida football, performing as a musician in several local bands and orchestras, and maintaining his aquarium displays.